EVERYBODY ROCKS WHEN KROKUS ROLLS

Text by David Iozzia / Photos by Phil Laskowski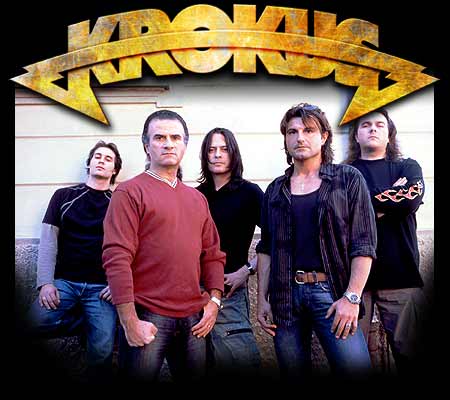 I "Stayed Awake All Night" again the other day as Krokus, those "Bad Boys-Rag Dolls" from Switzerland, were rocking their way across the United States and rolling into New Jersey. It's been almost 20 years since Krokus toured in our country. I was hoping they'd play metal and rock 'n roll all night. Instead, they played "Rock and Roll Tonight," and a setlist spanning most of their 25-year career. Unfortunately and mysteriously, their set was cut short by a few songs, but the songs they did play were impressive.


The 2005 Krokus line-up consists of lead vocalist Marc Storace, guitarist Dominique Favez, bass guitarist Tony Castell, and drummer Patrick Aeby. Long-time member Fernando Von Arb has been replaced by lead guitarist Mandy Meyer, who Krokus fans may remember from the early 1980's line-up. Mandy is also known for being the lead guitarist who replaced Steve Howe in the classic rock supergroup ASIA.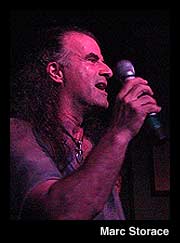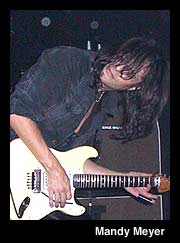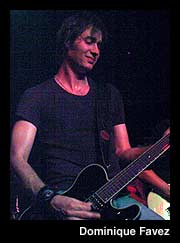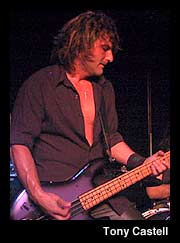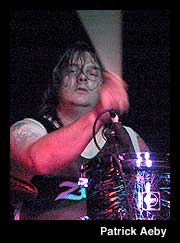 Singer Marc Storace looked quite patriotic, with the U.S. flag draped across his shoulders, when they covered the Guess Who hit "American Woman." Krokus must have felt right at home at Double D's in Morristown, New Jersey, as fans hung a huge Swiss flag from the balcony. Mandy Meyer's guitar intro to "Screaming in the Night" was one of the shows highlights, as was the heavy, driving rhythm section, who pounded their way through the set. Marc's vocals, which sounded great, and his energy as a frontman brought back memories of the golden age of 80's metal and MTV music videos, especially on my Krokus favorite, "Eat The Rich."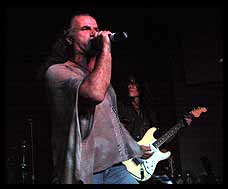 Mandy Meyer, whose previous stint with Krokus was over 20 years ago, spoke with me prior to the show about the challenge of learning all the new songs. He joked that the reason he was back was that "I had nothing else to do, and it was a great opportunity to travel and get back to the United States." We also chatted about the resurgence of 80's metal in the United States, which Mandy said extends into Europe as well. Having not played in the United States since 1991, his observation was that different music trends had taken over, forcing shows with Krokus' type of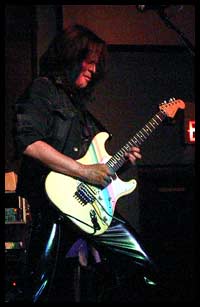 music into smaller venues. He theorized that the next logical step for Krokus is a 2006 package tour with bands like The Scorpions or DIO. Yet, according to Mandy, "the current tour was all about making a stand and letting people know that Krokus is back, sounding good and kicking ass."

Prior to the late afternoon soundcheck, Marc Storace and I sat down and chatted about his band. He felt that the tour has been successful, especially after seeing Krokus fans standing up front and singing along to their songs. Marc said the tour highlight was "the sheer excitement of playing our first U.S. gig in 18 years." He mentioned that Krokus had hoped to play everywhere, but that booking was a problem. They couldn't extend their tour into November due to a commitment to play in Russia, which is a first-timer for Krokus. According to Marc, the music atmosphere in Russia has gotten so much better. He added that "many frustrated rock and roll fans are dying to see the bands they never had a chance to see, or were allowed to see, before the fall of the Berlin Wall and the break-up of the Soviet Union."

I couldn't help but ask Marc why it took so long for Krokus to return to the United States. He answered that line-up changes, politics inside the band, and the ever-changing music marketplace were some of the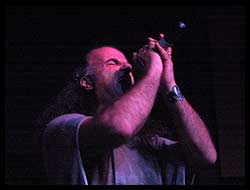 factors. In 1994, a reunion tour and CD fared well in Europe, but the band felt the international market wasn't ready. In 2001, Marc was reading about the metal music resurgence, and he knew it was time to rejoin forces and hit the road. With a new line-up and renewed energy, Krokus played a few European festivals, recorded a new album, and grew as a band naturally. All of that led to Krokus' first "number one with a bullet," their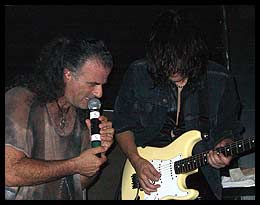 latest CD, "Rock The Block." Their biggest European tour to date and a return to the United States were soon to follow.

When asked about the future of Krokus, Marc said that the game plan they are sticking to is recording the new album. He noted that "we've started writing, both individually and together. It's more ideas and unfinished material at this point than completed songs. After we tour Russia, we'll get back together to finish the songs and the arrangements. Then we'll start the recording process. Hopefully, we'll release a new Krokus CD by the middle of Spring 2006, and we'll come back to rock America, playing everywhere."

Keep rockin' music fans, and be on the lookout in 2006 for the new Krokus CD. If you're lucky, Krokus will be playing some "Back Seat Rock and Roll" in a "Rock City" near you.