For me here in New Jersey, summer days are all about the beach. Summer nights are all about the rock and roll! On August 16, 2017, The Dead Daisies rocked the Jersey shore town of Asbury Park with their awesome concert at the House of Independents.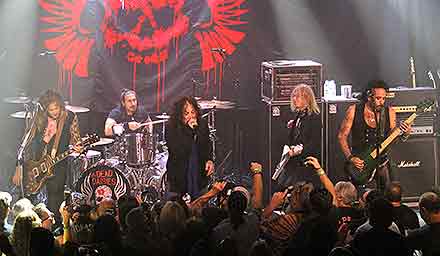 The summer of 2017 was a very busy time for this Australian-American rock band. In June, they played many of the prestigious European music festivals including the Sweden Rock Festival, the Download Festival in Donnington, England, and Belgium's Graspop Metal Meeting. They played two shows in Japan in early July, and two weeks full of South American dates in mid-July. The Dead Daisies returned to Europe for a one-off show at Woodstock, Poland, in early August, where they played with a full orchestra.

Although I dream of attending those European festivals, The Dead Daisies' headlining tour of North America in mid-August was all I could schedule. I had a phone chat with Dead Daisies guitarist Doug Aldrich before he flew to Poland. My buddy Phil and I "stalked" the band for autographs and conversation when they did an in-studio visit at New Jersey's premier rock station, WDHA-FM. Their Asbury Park show would follow their radio station spot a few nights later.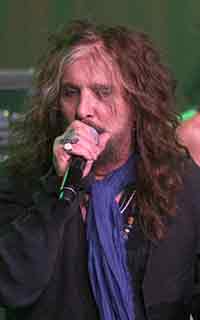 Before the summer of 2017, I knew of The Dead Daisies in name only. I knew the band histories of most of the members, but I was unfamiliar with their recorded music. I had read in print where The Dead Daisies were called both a recording project, a supergroup, and a musical collective. I am also skeptical of bands with a revolving door of band members. Yet with three studio records and one live record under their belts, I think it's time we simply call The Dead Daisies a rock band. Guitarist Doug Aldrich agrees: "When musicians who have reputations get involved, people get more emotionally attached. I think the fans know us now as this five-piece lineup, so yes, The Dead Daisies are a band. But in this business there are always labels that people want to throw on stuff."

I wondered aloud while chatting with Doug if The Dead Daisies' cover of Grand Funk Railroad's "We're An American Band" was a subtle, or not so subtle, way of the band driving home the point that they are a band. "No message there Dave," said Doug. "We used to jam acoustically backstage to that song. It's no frills, no B.S. It's simple and fun. That is The Dead Daisies' motto. Make sure the fans are having fun and that we're having fun." I'm so glad that I finally tuned in and gave The Dead Daisies a listen.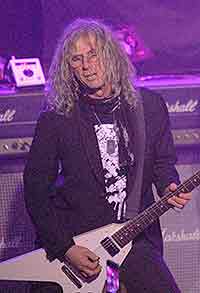 The current lineup of The Dead Daisies wrote and recorded their 2016 studio album, "Make Some Noise." They taped many of their live shows in 2016 to produce 2017's "Live and Louder." Guitarist David Lowy founded The Dead Daisies in 2012. The rhythm section of bass guitarist Marco Mendoza and drummer Brian Tichy entered the fold in 2013. Lead singer John Corabi replaced founding member Jon Stevens in 2015, and guitarist Doug Aldrich rounded out the powerhouse lineup in 2016.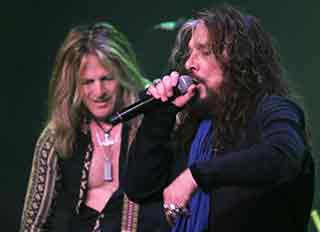 Doug added that he "understands when members change and stuff. The Dead Daisies used the term musical collective in the beginning. They were trying to work the brand. Eventually they turned into more of a solid lineup that included keyboardist Dizzy Reed and guitarist Richard Fortus. They were technically both members of Axl's Guns n' Roses. That band got busy again."

According to Doug, The Dead Daisies decided to forget keyboards and find a guitarist they'd like to worth with. Richard Fortus recommended Doug, who played in Whitesnake lineups with Marco Mendoza and Brian Tichy. He's known John Corabi since 1979.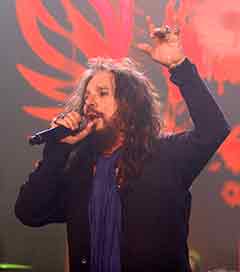 The Dead Daisies in Asbury Park showed me their perfect blend of styles, personalities, and musicianship. Doug and David Lowy really complement each other on guitars, with Doug adding a bit of shred when called for. I've seen Brian Tichy drum in Whitesnake, Foreigner, and with Billy Idol. I've seen Marco Mendoza play bass guitar in Whitesnake and Thin Lizzy. What a powerhouse rhythm section they make. Brian's drum solo mid-set rocked. It had a possible homage to legendary Whitesnake drummer Tommy Aldridge, with Brian playing bare-handed during a portion of his drum solo.

"Brian's drum solo is worth the price of admission," bragged Doug. "He's insane. And Marco is larger than life. He's a bull in a china shop on stage. He's a fierce bass player."

I couldn't agree more. But what can I say about John Corabi? He's a great front man with a great voice. He really delivers the songs! Doug took it in a different direction: "John has an effect on people. He's your best buddy; he's the cool guy you want to hang out with."

On the August night in Asbury Park, The Dead Daisies' 15-song setlist included covers of "We're an American Band" (Grand Funk Railroad), "Join Together" (The Who), "Fortunate Son" (Creedence Clearwater Revival), "Helter Skelter" (The Beatles), and "Midnight Moses" (Sensational Alex Harvey Band).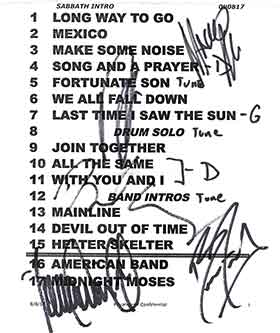 The Dead Daisies opened the set with "Long Way to Go" and "Make Some Noise" from their 2016 record sandwiched around "Mexico" from their 2015 album, "Revolucion." Their set starts with a punch to the face, and the band never takes their foot off of the pedal.

My phone chat with Doug ended with me asking what lies ahead. "David Lowy has the foresight to know that this is a good mix of musicians. Hopefully, we'll maintain it. I know we're talking about making a new record. That helps solidify things."

Although I'm late to The Dead Daisies bandwagon, I won't be jumping off any time soon. I will look forward to a new record, and I can't wait to see them again when they tour in the Northeast. The Dead Daisies are a rock band that rocks. And they make some noise. Good noise!