Cheetah Chrome LIVE at Brighton Bar, NJ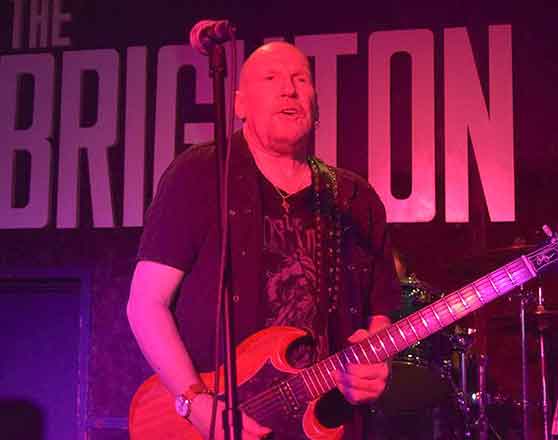 By Dave Iozzia
Photos by Dennis Morgillo
"Ain't it fun when you're always on the run." Hell yeah. Especially when you're running to a concert and ex-Dead Boys guitarist Cheetah Chrome is playing.
Cleveland Ohio's Dead Boys were a legendary punk rock band who were most active between 1976 and 1979. Amidst rumors swirling about a 40th anniversary reunion tour, Cheetah and his red hot rockin' band rolled into Long Branch, New Jersey's Brighton Bar on September 11, 2016. They brought the energy, aggression, and the VOLUME for show number six of fourteen shows without an off-day. Who knew?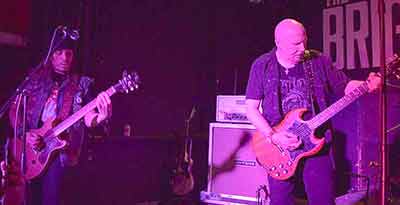 Hearing the opening chord from the Dead Boy's classic "Sonic Reducer" being played by Cheetah when the band first hit the stage, I was ready for a night to be remembered. The setlist included the Dead Boy's classics "I Need Lunch," "What Love Is," and "Son of Sam." The one-song encore was a Dead Boy's mainstay, "Ain't It Fun," which was covered by Guns N' Roses on their "The Spaghetti Incident?" record. The jam-packed Brighton Bar crowd was really into the more familiar Dead Boys songs, and the band seemed to feed off that energy.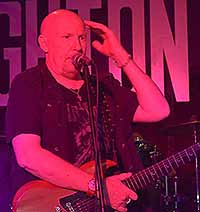 Cheetah's 2013 solo EP was well represented in the setlist. A haunting version of "Love Song to Death" and a couple of other songs were played. "Still Wanna Die/Take Me Home," Cheetah's late 70's single, was also featured.
Jason and Chris are fresh off a Japanese tour with Sylvain Sylvain and the Sylvains, a project of the ex-New York Dolls guitarist. Talking with Chris before and after the show, I was so impressed. He has both a love and in-depth knowledge of the Dead Boys and Johnny Thunders.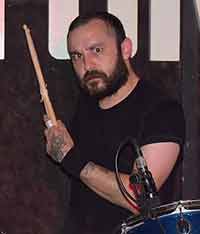 While Chris dealt with an equipment problem, a broken bass drum pedal, his bandmates did an incredible version of the Rockets from the Tombs song, "Amphetamine." Cheetah, other than a bloodied forehead from a dressing room accident, looked great. His guitar work brought me back to a place I love to visit: CBGB's in the late 70s. Cheetah's vocals were really good, as were Jason's as he sang lead on two songs. This show was so much fun and a 2016 highlight for me.

If Cheetah and his band are playing near you, it's a must-see show. Bring ear plugs and merch money! If the Dead Boys are really planning something special for their 40th anniversary, get in line now. Behind Dennis and me!