It was no "long distance runaround" as I headed south on New Jersey's Garden State Parkway to see a great concert performance by ARW at the historic Count Basie Theatre in Red Bank. In New Jersey lingo, it was exit 120 to exit 109, one toll, a couple rights, and a couple lefts. No jughandles. No traffic circles. Or should I say no roundabouts?
ARW played an impressive two-hour set in front of a boisterous yet respectful crowd in a sold- out venue. ARW are none other than Yes alumni Jon Anderson, Trevor Rabin, and Rick Wakeman. They played in Red Bank on October 26, 2016, on one of their three New Jersey stops on their North American tour. Jon Anderson said it was a night "celebrating the music of Yes." It was quite a celebration indeed.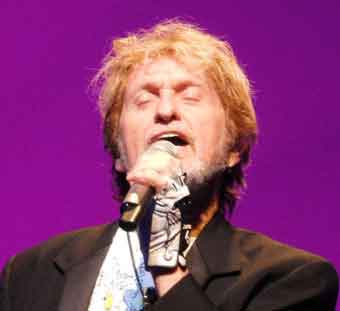 YES, on their third studio album from 1971 titled The Yes Album, recorded a song called "Perpetual Change." This song was very prophetic, defining a legacy of constant changes to the band's lineup. Keyboardist Rick Wakeman had five different stints in Yes after replacing original keyboardist Tony Kaye, who would return himself for two more stints. Guitarist Trevor Rabin had a12-year stint replacing longtime guitarist Steve Howe, who had replaced original Yes guitarist Peter Banks. Vocalist Jon Anderson is the original Yes singer, yet he left the fold on two occasions.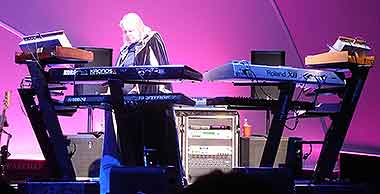 As I drove to the show, I was thinking about the hundreds of rock concerts that I've attended in my lifetime. I never saw any version of Yes. I owned and listened to most of their albums. Not seeing them live was probably more coincidental than intentional. I did see Yes drummer number two, Bill Bruford, perform with King Crimson. I've seen Yes keyboardist number four, Geoff Downes, and Yes guitarist number two, Steve Howe, perform many times with the rock supergroup Asia. Yes continues to tour with Steve Howe, Geoff Downes, longtime drummer Alan White, and vocalist Jon Davison. Bass guitarist Billy Sherwood replaced the late great Chris Squire after his death in 2015. Perpetual change.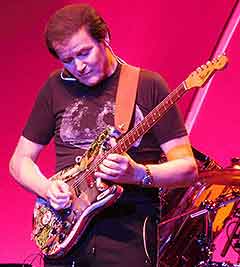 Did the constant changes in the band keep me away? I was more of a punk rock or new wave fan growing up than a progressive rock fan, but Yes contemporary Emerson, Lake and Palmer is my all-time favorite rock band. I don't know if the bands considered themselves rivals, but a rivalry existed in my head. I always felt that musically, ELP did with three members what Yes did with five. I felt ELP keyboardist Keith Emerson and drummer Carl Palmer played with personality, emotion, and technical prowess while their Yes counterparts just played with technical prowess.
But need I digress?
This story is about the musicians Anderson, Rabin, and Wakeman touring as a band called ARW. They are celebrating the music of Yes. I really enjoyed seeing and hearing those songs performed live for the first time in my 40+ years of attending rock concerts. I had read on the Internet that ARW would limit the setlist selections to songs that at least two of their three members originally played on. That would allow them to play Yes songs from the 70s "prog era" that Anderson and Wakeman were part of, plus songs from the 80s "pop era" when Trevor Rabin joined Jon Anderson. Lucky for me since I was most familiar with songs from the early 70s releases The Yes Album, Fragile, and Close to the Edge.
ARW took to the stage, and it was a stage full of equipment. The gear heads must have been drooling. Rick Wakeman was stage left surrounded by banks of keyboards. There were Korgs and Hammonds and Rolands, oh my. He looked quite regal with his long blond hair and a black robe that draped his shoulders all the way to the floor. Trevor Rabin and his guitars were stage right. Jon Anderson stood dead center on a riser with tambourines and hand percussion items attached to his microphone. Behind the "big three" were drummer Lou Molino and bass guitarist Lee Pomeroy. They had a cool, yet hard to describe, backdrop behind them. They used very minimal lighting and zero special effects. No smoke machines. No pyrotechnics. This concert was all about the songs and the instrumentation.
The band walked out with a taped orchestral introduction playing. Two of the first three songs were from the 1983 release 90125. The aforementioned "Perpetual Change" from 1971's The Yes Album was sandwiched in between the instrumental "Cinema" and "Hold On." A great version of one of my Yes favorites, "I've Seen All Good People," followed.
There were a lot of good people sitting in the orchestra with me. My buddy Phil was on my left and Gerard, an Old Bridge neighbor, was on Phil's left. Speaking of constant band lineup changes, I saw Blue Oyster Cult guitarist Richie Castellano a few rows away. But there were a few bad people unfortunately. Like the pair of guys sitting in front of me and behind me. Why do people choose to talk loudly and constantly during a concert performance. Most concerts last less than two hours and tickets are not cheap. Shut up for two hours and let the people sitting near you hear what they paid for. The concert performance!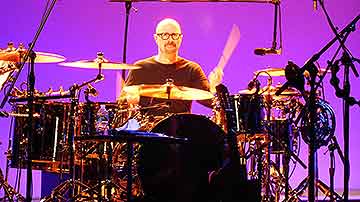 Lou Molino's rockin' drum solo was the intro to the "newest" song, 1991's "Lift Me Up" from the Union album. Trevor Rabin played some great guitar riffs on this song. He changed gears, and tempos, all night long without a hitch. Following the song, the band and crowd sang "Happy Birthday" to Jon Anderson, whose birthday was the day before. A shortened version of "And You and I" from 1972's Close to the Edge followed. Jon Anderson then added acoustic guitar on "Rhythm of Love." The late Chris Squire was mentioned by Jon a few songs later when he said that Chris' spirit is with us tonight. He dedicated "Long Distance Runaround" and its companion piece, "The Fish," to Chris. Lee Pomeroy was featured, stepping out of the shadows, and doing his best to fill some pretty big shoes. Lee played outstanding bass guitar during this segment of the show.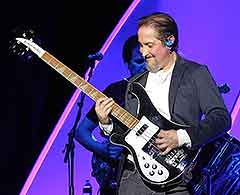 Up next was the only non-Yes song of the evening. Anderson and Wakeman played "The Meeting" as a duet. That song is from an album released in 1989: the self-titled Anderson Bruford Wakeman Howe. My favorite part of the show would follow. "Awaken," from 1977's Going for the One, was both mystical and magical. It was a song that I was unfamiliar with. Jon Anderson plays a harp, Rick Wakeman plays organ, and Lou Molino adds bells and chimes. The band really stretches out on this song. Forget more cowbell, we need more harp at rock concerts! I thought Rick Wakeman was glued behind the banks of keyboards until he strapped on a keytar and walked through the orchestra with Trevor Rabin while playing "Owner of a Lonely Heart." ARW encored with the Yes classic "Roundabout."
I don't know what the concert-goers who dropped big dollars for the V.I.P. packages would say about their experience. After the show, out back by the bus, the band was very approachable. I chatted about my drumstick collection with Lou Molino. Trevor Rabin and Rick Wakeman graciously signed everything the dozen or so fans who waited 30 minutes had in their hands. Jon Anderson walked over and thanked everybody for coming out. I've read that the tour was a "getting to know each other again" phase. ARW is said to be writing and recording new music for a 2017 record release. I'll look forward to that record. But for now, if you want to hear classic songs performed by virtuoso musicians in a jam-packed concert venue, grab a ticket for the musical adventure Anderson, Rabin, and Wakeman will take you on.