Charlie Calv is a New Jersey based keyboard player. I've seen him perform locally with The Bronx Casket Co., a metal/goth band founded by Overkill's D.D. Verni. I'm going to see Charlie perform again in New York City in the band backing ex-Angel guitarist Punky Meadows. With a new solo record "Fallen Angel," and a record release concert at B.B. King's on June 14, 2016, Punky is back. But Charlie's on the line, and two Jersey boys are ready to discuss music, the clubs, and of course his latest project, Radio Exile, and their self-titled record.

Dave: Thanks for calling Charlie. I'm a little bummed out by the death of rock keyboardist Keith Emerson.

Charlie: I know. He's my all-time favorite keyboard player.

Dave: Same here. He's my all-time favorite musician.

Charlie: It's sad. I was watching a couple Emerson, Lake and Palmer videos before I called you. He was one of the most amazing musicians period.

Dave: But we're here to talk about you and Radio Exile. Talking about preconceptions, I get an e-mail from your publicist, Chip Ruggeri, and he asks if I want to interview a musician named Charlie Calv. I know that name from Bronx Casket Co. I'm thinking real heavy metal. Then I hear the band name is Radio Exile. Like any new band, they won't get played on the radio. The band name is poking fun at that, and they have two screaming vocalists. Then a second e-mail comes with links to the record. Radio Exile is nothing like that. You should have seen this child of the 70s smiling as he played your music. Here's a record that should be played all over the radio and it's not.

Charlie: (laughing) That is kind of where the name Radio Exile came from.

Dave: Please elaborate on your choice of the band name.

Charlie: Radio Exile was actually our second choice. The first had "exile" in it. We were finishing up the record, and we started to talk about concepts and the album cover. Steve Lunt, who co-produced some of the tracks, threw the name out there. I went to management to talk about locking up a domain name, and they said I should talk to Steve first. He asked what I thought of the name Radio Exile. I said it sounds cool and it actually works. Here we are doing this record with a classic rock vibe, and who knows if any radio stations will ever play it? The name fit the whole concept.

Dave: Rock radio flat out sucks these days in the New York/New Jersey market. I just can't listen.

Charlie: If you listen to a classic rock station, all they do is play the classic songs. Deep Purple put out a great new record, but we don't hear anything from that. We hear the same old four or five songs.

Dave: Other than talk radio or sports talk, I've given up on radio. For listening to music, I'm sorry, but it has to be on a CD. I choose the band, and I choose the song. And I don't have to rewind the cassette anymore! I think it might also be the time for me to reconnect my turntable.

Charlie: Internet radio offers a couple of options, but you're right Dave. When you hop into your car and turn on your radio, that's when you want to hear tunes.

Dave: I met your drummer Dave Anthony last summer at a concert The Weeklings did on the Belmar boardwalk. And I go back almost forty years with bass player Kenny Aaronson. I saw him play New Jersey's Capitol Theatre with the original Derringer lineup. But don't let me steal your thunder. Introduce the guys in Radio Exile.

Charlie: Dave Anthony, our drummer, introduced me to Chandler Mogel, who is a great vocalist. Dave and I went to high school together. That's how the whole thing started for Radio Exile. Dave and I would run into each other every couple of years. We always talked about doing something together but the years go by. About two years ago, I said if we don't do something soon, we'll never do it. I needed a writing partner and Dave introduced me to Chandler. I had a lot of tunes and musical ideas, but I'm not good with lyrics and melodies. I needed someone that fit the material I had. I sent it to Dave and he said he knew a guy that would be perfect. It turns out that Chandler and I knew and worked with a lot of the same people over the years.

Dave: Our big world can really be a small world sometimes.

Charlie: Chandler fronts a Greek band called Outloud. They play pop metal and he's done a bunch of other things. Jimmy Leahey is our guitar player. He's probably the best guitarist that I've ever played with. He's absolutely amazing. Jimmy is so versatile, and he can play any style of music.

Dave: Another Jersey guy!

Charlie: You're right. Jimmy and Dave Anthony are actually cousins. I've known Jimmy for years also. They both play with Dennis DeYoung, the ex-Styx vocalist. Jimmy was always in the back of my mind. I always wanted to do something with the guy. As we started putting it together, I thought Jimmy would be perfect. I didn't want to do a metal record. I wanted to do a little of everything so I needed a versatile guitarist. I was trying to get guys with different backgrounds and different musical tastes thrown into a room together to see what happens. Chandler was playing with another band who opened for John Eddie at the Wonder Bar in Asbury Park. Kenny plays bass for John Eddie. They got to talking and Chandler mentioned to Kenny what we were working on, and he wanted us to send him some stuff. Chandler told me and how do you say no to Kenny Aaronson? I sent Kenny some stuff and he said he's on board. That, in a whole lot of words, is how Radio Exile got started.

Dave: Many musicians today treat their bands like a business, which they should. If you're in that same boat, does Radio Exile have a mission statement?

Charlie: To try not to lose too much money (laughing). To make good music. That was the whole intent right from the beginning. My conversations with Kenny Aaronson were all about that. Making good music and the music comes first. Everybody was on the same page. The goal was to write good songs. It didn't matter whether it sounded a little metal, a little gospel, or a little country. If we thought it was a good song, we put it on the record.

Dave: We must have said the words New Jersey a dozen times already. For a new band that is New Jersey-based, is there a stigma out there because of the success of Springsteen and Bon Jovi?

Charlie: Not so much a stigma, but you'll never get out from under that shadow. Springsteen is huge. John Eddie is a prime example, living in the shadows. A mini Bruce. He'll always be compared to Springsteen. Jon Bon Jovi, what a career he's made. I don't mean to sound negative, but I'm amazed that he's lasted this long. He kind of reinvents himself and keeps it going. It's difficult, but there's a ton of other great Jersey bands as well.

Dave: No doubt.

Charlie: The Smithereens, T.T. Quick, Prophet, Skid Row and many other great bands have come out of the area. I think people respect you because of all the great musicians that have come from New Jersey.

Dave: None of them are slackers. They've all worked hard. They were all blue collar in the beginning. Not one of the bands we've mentioned had anything handed to them.

Charlie: You're right Dave. They all started the same way, pounding it in the clubs four or five nights a week, playing in every shit hole around here.

Dave: I grew up in northern New Jersey, in Paterson. In the late 70s, I levitated to Greenwich Village and the punk rock scene. I missed the Jersey Shore music scene. There's times I regret it. But would I rather tell you I saw Atlantic City Expressway with Jon way back when, or that I saw The Ramones at C.B.G.B.'s? I made my choice and I'll live with it.

Charlie: I never considered myself part of the Jersey Shore scene at all. I was always doing my own thing. I was never in that clique. I played in the Jersey clubs at an early age. Guys I associate with now I didn't associate with back then. I was more concerned with honing my own craft and writing songs. I didn't want to hang out in the scene for the sake of hanging out in the scene.

Dave: Where did you grow up?

Charlie: North Plainfield. A lot of musicians came from my area. Me, Dave Anthony, and Jimmy Leahey came from North Plainfield. As did Anthony Krizan from the Spin Doctors. Paul Crook, who is playing with Meat Loaf now, was one town over in Green Brook. We all jammed together in high school.

Dave: The generation before had Richard X. Heyman and The Doughboys .

Charlie: Plainfield itself was home for Bernie Worrell and George Clinton from Parliament Funkadelic. I graduated in 1986 so I missed The Soap Factory and The Fountain Casino scene. I played in Studio One in Newark, The Playpen, Birch Hill, and Close Encounters.

Dave: Who are some of the bands you played with in the New Jersey clubs?

Charlie: When I was still in high school with a band called Anthem, I played my first club show at Déjà vu in Green Brook. Anthem and Paul Crook's band Crook would play there every Sunday night. I played all over the tri-state area with a band called Pompeii. They would eventually morph into Shotgun Symphony. They would go on to release four studio and two live albums. From there I went on to work with Ted Poley (Danger Danger), Steve Augeri (Journey), and both Russell Arcara and Dean Fasano from Prophet. More recently, I've worked with David Reece who people will remember from Accept.

Dave: As I started to research Radio Exile on the Internet, you've done a lot of interviews. Both audio and print. I read a lot of favorable reviews and quotes from the music press. You've done your diligence there. What's the next step you have to take to connect to the fans?

Charlie: Radio Exile has to play. The unfortunate thing for us is that when you play with really good players, they are so busy. Dave and Jimmy are out almost every weekend with Dennis DeYoung. Kenny is always busy and he just joined up with The Yardbirds. They'll be touring this summer. We'll have to schedule one off shows. And we'll look at some of the overseas festivals toward the end of 2016. Plus, we're older guys. We have to make a living. We can't just pack up into a van and play everywhere.

Dave: How much time are the guys spending on the social networking sites hawking Radio Exile?

Charlie: I know Chandler and Kenny are active on Twitter and Facebook. Not so much for Dave and Jimmy. We have somebody running the social media stuff for Radio Exile. There is so much out there. It can be a full-time job just trying to manage that. We can't pound the clubs but we can pound the pavement trying to get the word out there. Like you said Dave, the reviews have been favorable. We can't complain about that.

Dave: I'm anti-download. Where should people go to buy physical copies of your record?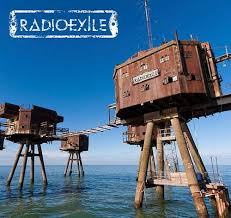 Charlie: The easiest way is to start at our website, www.radioexile.net All of links are there for physical copies in the U.S., Europe, and Japan. Links to iTunes, Amazon, and Google Play are also there.

Dave: I grew up in the 70s, we had no Internet yet, and I always doubted whether bands could back up their record live. That's just me. But if there are a lot of us out there, with a lack of live shows, does it make sense for Radio Exile to record a live set and get it on YouTube?

Charlie: If we do a one off show locally, that might be the only live show for 2016. Recording it would make sense and it's an option that we're talking about already. We don't know because we haven't done it yet, but playing and recording with these guys, I'm sure Radio Exile will be fantastic live. I'm totally up for getting a full set uploaded at YouTube. There was an excitement for you and me growing up after you bought a record. You didn't have all the access to a band. You didn't know what they looked like; you didn't know how they would sound live. The live experience made it more exciting.

Dave: With a couple of friends and a couple of GoPro cameras, you could put up a really representative performance up on YouTube.

Charlie: YouTube is a great tool when you utilize it the right way.

Dave: If you do a one off headlining set, do you have enough material to play the full hour?

Charlie: We talked about that. We'll probably play the entire record with one or two covers mixed in. Anything we've written for the next record is in the infant stage.

Dave: Let's jump to your self-titled record. It's a step back in time. It's a classic rock record full of big intros and big riffs. It's a record that could have been playing in my car heading south on the Parkway going down the shore. The windows would be down. It could have been on a cassette. And the liner notes from the record say "play it loud." Radio Exile took me back in time to a real nice place. Thank you.

Charlie: You're welcome Dave. It's funny you should say that. I saw Jimmy and Dave play with Dennis DeYoung a couple of weeks ago at The Sands in Bethlehem, PA. Somebody recognized me in the crowd and he thanked me for the record. He said that he really needed a new record like that to listen to. It's cool. I'm glad people are enjoying it.

Dave: When you have good memories of a time in your life, it's nice to have something new to bring you back there. I'll still dust off the old records now and then, but new records are refreshing. I just wanted to tip my hat.

Charlie: Thanks Dave.

Dave: Talk a bit about Radio Exile's songwriting process.

Charlie: We do it two ways. Half the record was written with me having the musical ideas done first. The songs were structured and I handed them off to Chandler to work on lyrics and melodies. Then we do some tweaking with the arrangement. On the flip side of that, Chandler would send me lyrics and melodies. He'd have basically a whole song of just him singing. He'd have no idea chord-wise of what would go under it. That was interesting because I had never written like that before. I had to find the right chords and the right mood to complete the song. The track "Soulfire" was written like that. "High Road, High Price" was written like that. On the flip side, I had the musical idea for "No Pity on the Highway" and he wrote to it. That's the writing end of it. I have a home studio, so I demo the guitar, bass, drums, and keys here. Chandler puts the vocals on. We go back and forth until we think we have a decent song. Then we give it to the other guys and we go into rehearsals. It was recorded at Sound Spa Production with Steve DeAcutis. Not one part was recorded in the other guys' home studios. We rehearse together; we track together. The entire thing was recorded in a proper studio.

Dave: Old school!

Charlie: The old-fashioned way Dave. Musicians playing together as they make a record feed off of each other. You can't do that if one guy is in his bedroom and another guy is in his basement as they record their parts.

Dave: How much effort did you put into sequencing the record?

Charlie: A lot of effort. That's important. We went around and around trying to figure what to start with and what to put in the middle of the record. I like the highs and the lows: starting it off, bringing it down, and bringing it back up. I like the whole experience of listening to a record. To me, it is still important. I want listeners to play the record start to finish. I sequence it accordingly. Some bands that do e.p.'s or release one song at a time. I don't understand doing that.

Dave: In my opinion, every band making a record started with twenty or thirty songs and they narrowed it down to ten or twelve good songs. Two or three of those good songs have the potential to be great songs. Either by radio play, which we've eliminated, or by evolution as bands play the song night after night. Radio Exile is not playing live. Is the band together enough rehearsing and playing to see the songs evolve from the way they were recorded?

Charlie: Not yet. But from the standpoint of when we were writing the song to the finished song on the record, every song has evolved. Once everybody got together, their different inputs and influences changed the songs. We spent the time on each song to develop it. We didn't rush to just bang out the song. So our songs evolved, but not in a live situation. We don't have the opportunity now to play songs nightly out on the road in front of people.

Dave: When I saw The Weeklings in concert, Glenn Burtnik described their music as lesser known songs by The Beatles, songs The Beatles wrote for other musicians, and new songs that could have been written by The Beatles. That quote really stuck with me. As I listen to Radio Exile, my favorite track today, which I'm sure will change, is "Higher Than the Sun." That song could have been written by Queen's Freddie Mercury.

Charlie: When that tune comes on, a lot of people have picked up on the Queen vibe. When Chandler sent that to me, he had it roughed out. He worked on that with a different group of guys. It was more developed, but not the way it ended up. When I first listened to it, I heard a "Queen thing" going on. It became our tip of the hat to Queen. Why not? They were a great band. As we worked on backing vocals, we asked ourselves what Freddie Mercury would do.

Dave: I saw Queen three times, and I was on their records from day one. "Higher Than the Sun" is more than a tip of the hat. That song could have been written by Queen.

Charlie: Thank you Dave. That's a huge compliment.

Dave: I mentioned driving south on the Garden State Parkway earlier. Imagine I'm headed to PNC Arts Center to see Journey/Foreigner/Styx, a triple bill that's here every summer. These bands, by their own choice, don't play new material. Radio Exile's "Starting Over" and "Down in the Hole" could fit into Journey's set list right now.

Charlie: You can't shy away from your influences Dave. They are inbred. We grew up listening to those bands. "Starting Over" is the first song Chandler and I worked on. I love the way it came out.

Dave: Another tip of my hat to the epic song near the end of the record, "A Cross on Stone" and its gospel vibe near the end. I don't have liner notes. Who is the female vocalist?

Charlie: Her name is Jessie Wagner. She's amazing. She's out with Duran Duran now. She's worked with Lenny Kravitz and Kid Rock. The whole end section was one take. That song is one of my favorites. I've had that idea laying around for a long time. I've tried it with different people with different incarnations. Chandler really nailed the lyrics and the melody. The song evolved in rehearsals. It didn't have the end section. It changed because we were all together in the room. We also have Joe Cerisano singing. He was with Trans-Siberian Orchestra for a time. He's an amazing voice. Once we got to the end part, we let Jessie and Joe do some scatting. We hit record and Jessie just nailed it. Everyone's jaws were on the ground.

Dave: That song wouldn't work in four minutes. You weren't afraid to put a seven-minute song on your record.

Charlie: You'd think the song is too long. But I think it works. You don't lose your attention. Each section develops and brings something different in.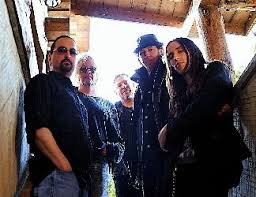 Dave: It ended too soon. I wanted another minute. Many other bands would have given us two four-minute songs instead. I'm glad you took the chance on it.

Charlie: So are we.

Dave: Your new video for "Soulfire" just came out. It's a straight ahead rock song, and I love the video's vaudeville theme. How'd that come about?

Charlie: Ricky Syers, the puppeteer, is a local guy. I had seen his work on the Internet a while ago. His marionettes have a million hits on YouTube. I mentioned to the guys a year ago that we should do a video featuring Ricky's marionettes. It would be something different. They thought I was crazy; that it would be like Muppets. The idea fell by the wayside until Chandler brought it back up. I gave him a ring, we talked, and I pitched it to the video director. I wanted weird vaudeville with the marionettes. I wanted burlesque dancers.

Dave: You can't go wrong with burlesque dancers Charlie. Add in the sword swallower and a ripped-out heart. It's every genre you needed.

Charlie: He worked up the idea and then it became what song? "Higher Than the Sun" was to be the second video but that wouldn't work. "Soulfire" was really the only song that fit the video's theme. It developed from there. Whether people think it's cool or think it's corny, they're compelled to watch the whole video. You want to see what happens next.

Dave: When Chandler got to the curtain, I couldn't wait to see what was behind it.

Charlie: We had a fun time doing it. Ricky Syers is completely nuts. We did it at Roxy and Duke's in Dunellen, N.J. That club is right across the street from Ricky's studio.

Dave: Radio Exile is a good band Charlie, but I won't spoil it and talk about the killer band on the "Soulfire" video. People will have to find out on their own. Your first video was for the song "No Pity on the Highway." It has a John Bonham opening with heavy drums and guitar riffs. The themes are loss and substance abuse. I'm sober eleven years and it touched me.

Charlie: Great Dave. I'm glad we did it. Substance abuse is a huge problem; it's an epidemic. People don't understand what addiction is. It gets tossed aside. We addressed it. The lyrical content is that "the highway" is your life and its ups and downs. The guy lost everything he had and he lost his girl because of his addiction. We didn't want the video to be graphic but the storyline had to be in there.

Dave: What is the future of Radio Exile? What are the next steps?

Charlie: Hopefully a couple live shows like we talked about earlier. I'd like to get back in the studio late summer to work on the next record. We have four songs pretty far along. We know what works now after being together and doing the first record. We still want to be diverse with different types of stuff. On the flip side, it will be a little more focused. We know what works for Radio Exile.

Dave: Let's talk about a couple of different music projects. Last time I saw you play live was at Starland Ballroom in Sayreville, New Jersey, when Bronx Casket Co. supported the headliner Loudness. Are they still active, dormant, or no pun intended, is Bronx Casket Co. officially dead and buried?

Charlie: Dormant at the moment Dave. The last time I talked with D.D. Verni, he had some ideas he's been working on. So I'm just waiting for the phone call.

Dave: Closer to home for me musically speaking comes the news that Punky Meadows, the lead guitarist from the 70s glam and hard rock band Angel is back!

Charlie: The new record sounds amazing and Angel fans are going to dig it. It's been a long time for him to come back out and do something.

Dave: How did you hook up with Punky?

Charlie: Through Chandler Mogel who landed the gig as lead vocalist. He sent me an e-mail and said he was doing some recording. He asked if I had ever heard of Punky Meadows. I said "are you effin' kidding me"? I loved Angel; Gregg Guiffria was one of my favorite keyboard players. I hung up with Chandler and in ten minutes I called him back. I asked him if they had a keyboard player and he offered to ask them. They may have had somebody else in mind but my enthusiasm tipped the scales.

Dave: What was the audition process?

Charlie: I didn't have to audition. They sent me two or three songs and asked me to put down some parts. The next day, Danny "Farrow" Anniello phoned and offered me the gig. Danny is the ringleader in the band and he's Punky's writing partner. It is basically him that got the whole recording project rolling.

Dave: Danny's not only another Jersey guy; he's a neighbor of mine from Old Bridge.

Charlie: I had told them that I can lend something good to the record. I understand Angel and what keyboards meant to their sound. It is a Punky Meadow's solo record though and it's titled "Fallen Angel." Felix Robinson from Angel plays bass and Bobby Pantella from Monster Magnet plays drums. The record has some cool stuff. It was released on May 20. The record is varied and it has some interesting stuff that you might not expect from Punky. If you knew Punky's background, his work before Angel, and his influences, you'll understand. There's great guitar playing. A couple of tracks sound just like Angel. It has the signature riffs and guitar solos. We'll be playing a record release show at B.B. King's in New York City on June 14. Four or five Angel songs will make the setlist.

Dave: If I don't see you sooner Charlie, I'll see you at the Punky Meadows show. Thanks for all the time you've given me to conduct this interview. Keep rockin'